Celebrating 8yrs in business!!
Opening a business is kind of like jumping off a cliff and hoping all goes well... we wanted to send out a big THANK YOU to everyone who has supported our small business through thick and thin for 9yrs.
Even more so - we're grateful that with your help through the years, we've been able to donate over $25,000 to important causes such as clean drinking water to Canada's north, Indian Residential school survivors, and several local charities.
It takes a village.
We're grateful for you.
Sincerely,
Blair & Christy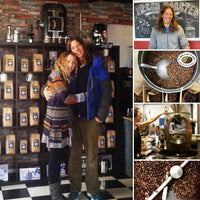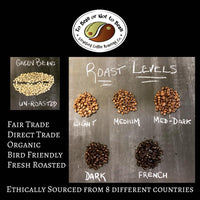 LARGE ORDERS - PLEASE CONTACT US DIRECTLY
Because we do a weekly inventory to only roast as much as we need of each country, please contact us directly to ensure larger orders!
(519) 814-2326
 OR:
mud@stratfordcoffee.com 
Holiday Blends - Available until Dec. 31st!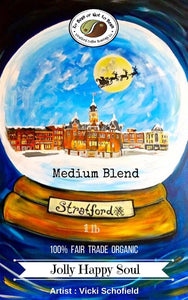 Jolly Happy Soul
This 3-bean Blend with artwork by Stratford's Vicki Schofield is back for another season!
  A beautiful medium roasted blend of Mexico, Ethiopia and Honduran beans, it will not disappoint.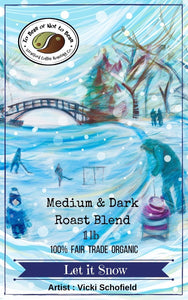 Let it Snow
This 3 bean blend includes a light roasted Ethiopia, a medium-dark roasted Honduran and a dark roasted Mexican bean, to make up a diverse flavourful holiday hit. 
Stratford inspired artwork by Vicki Schofield to add the final touch.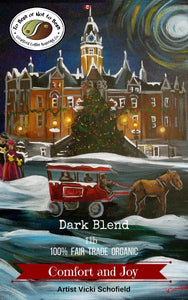 Comfort and Joy
Back for another season, this beautiful, smooth and rich dark roast is a 3-bean blend of Honduras, Ethiopia and Mexico, with artwork by Vicki Schofield to add that final touch for the coffee drinker in your life!
Find your bean... because everyone has a different palate.
Indian Residential School Survivor Society Fundraiser
There's so much good in the world. All proceeds at To Bean on June 30th were forwarded to this cause - a solid reminder that people genuinely care to make a better future.
The Fundraiser was actually topped up to an even $2000.
Our sincerest gratitude to everyone who participated and reached out.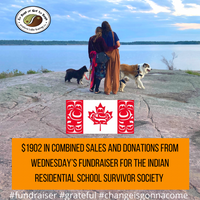 Find Us
OPEN:
Tuesday- Friday 9-5pm
Saturday - 9-2m
Closed Sunday & Monday
285 Lorne Ave East Stratford
Unit #8
(Grey Plaza with large grey pillars at edge of lot - neighbours of:
The Image Factory/Signs on Time/Doug's printing/Best Windows...)
Facebook/Instagram/Twitter
Facebook:  To Bean or Not to Bean
Instagram & Twitter:  @Stratfordtobean
Social Media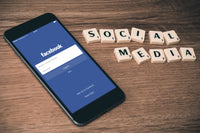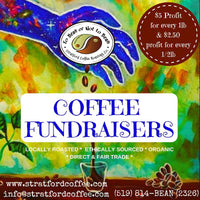 Fundraising with To Bean or Not to Bean
Beans are roasted fresh for each order with a one week turnover after receiving final orders. 
$5 for every 1lb of coffee and $2.50 for every 1/2lb goes back to the fundraising organization. 
Medium/Medium-Dark/Dark & Decaf roasted beans... something for everybody!
Contact To Bean for details.
(519) 814-2326 or mud@stratfordcoffee.com
Shipping
For large orders, please contact us a week or two prior to be sure we roast enough of what your after.  Our aim is that you receive the highest quality, freshest roasted beans. 
Shipping:  For large orders, it's best to contact us directly to ensure you receive the best rates!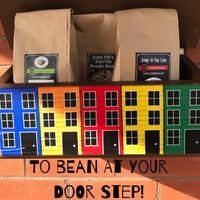 December and January Hours
CLOSED December 25th, 26th & 31st; CLOSED January 1st & 2nd
Resuming regualr Hours Jan. 3rd:
Tuesday - Friday 9-5pm & Saturdays 9-2pm